Morning of 10 April 2018, at the Conference room of the Library and Information Center, with the approval of the Board of Leaders and Directors of Saigon Hi-tech Park Research Laboratories (SHTPLaps), UTC-HCMC Campus has solemnly held MOU Signing Ceremony between UTC-HCMC Campus and SHTPLaps. Representatives of SHTPLaps were Mr. Ngo Vo Ke Thanh - Director of SHTPLaps; Dr. Dao Mai Hanh - Deputy Director of International Cooperation and Scientific Management Department and members of the delegation. Representatives of UTC – HCMC Campus were Dr. Vo Truong Son – Vice Rector of Campus; Teachers who are leaders of the units under Divisions, students together with representatives of the news agency to report on the ceremony.

At present, the strengthening of comprehensive cooperation between universities and research centers is a proper policy, suitable with common trend of the world. The signing of the cooperation agreement is the basis for the parties to agree on the basic principle: voluntary, mutual respect, jointly cooperation with the spirit of responsibility and highest efforts, in order to bring into play the potential strength of each party, to complement each other to increase benefits as well as the common interests, to actively contribute to the development of two parties and the communities.
Through the signing ceremony between UTC-HCMC Campus and SHTPLaps, two parties will affirm that they are the strategic partner to the other, ensuring long-term and stable cooperation, mutually support each other to promote each other's strengths in the fields of operation, business and training. This is consistent with the orientation of each party in accordance with laws, ensuring mutual trust and meeting the needs of society.
Photos of the ceremony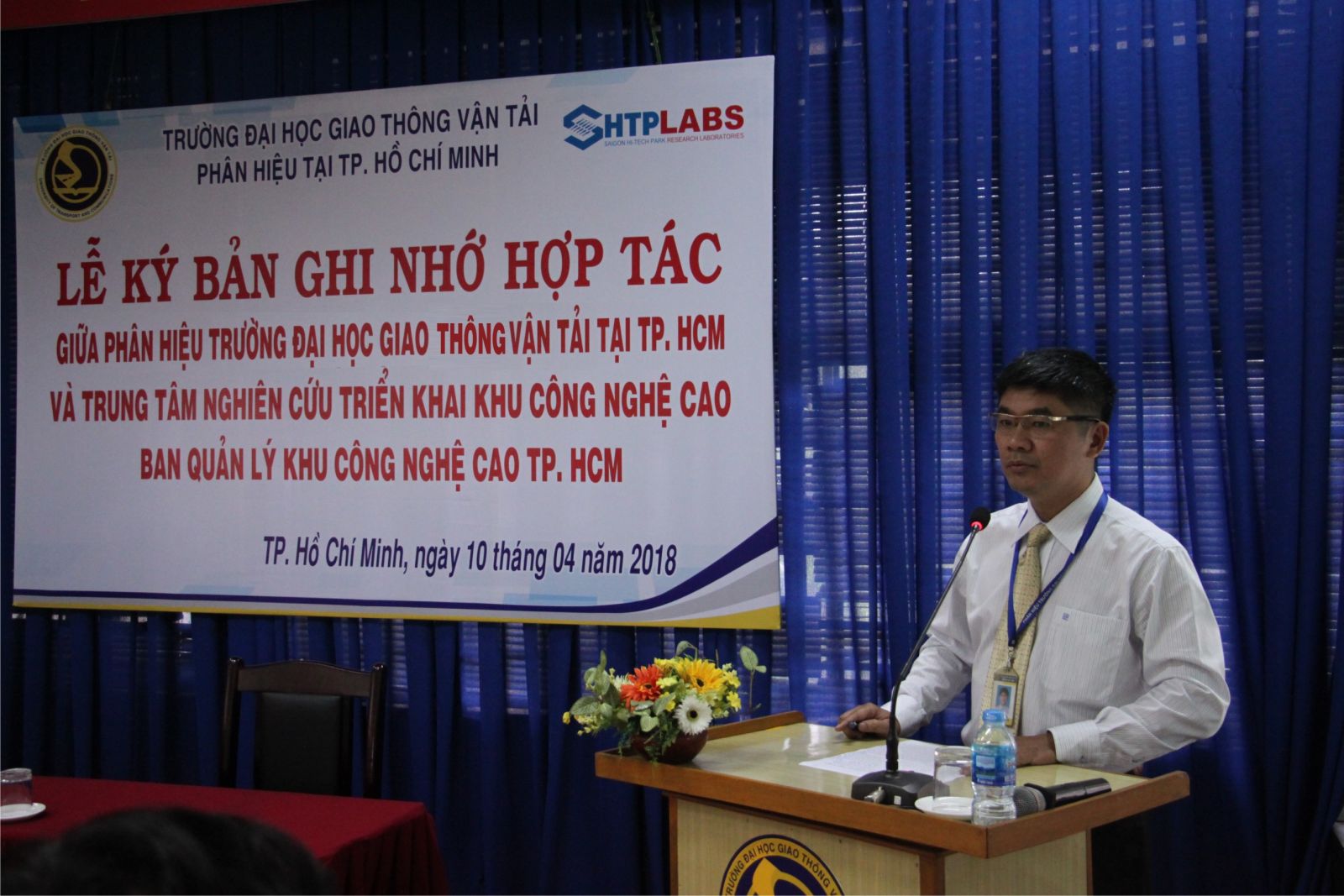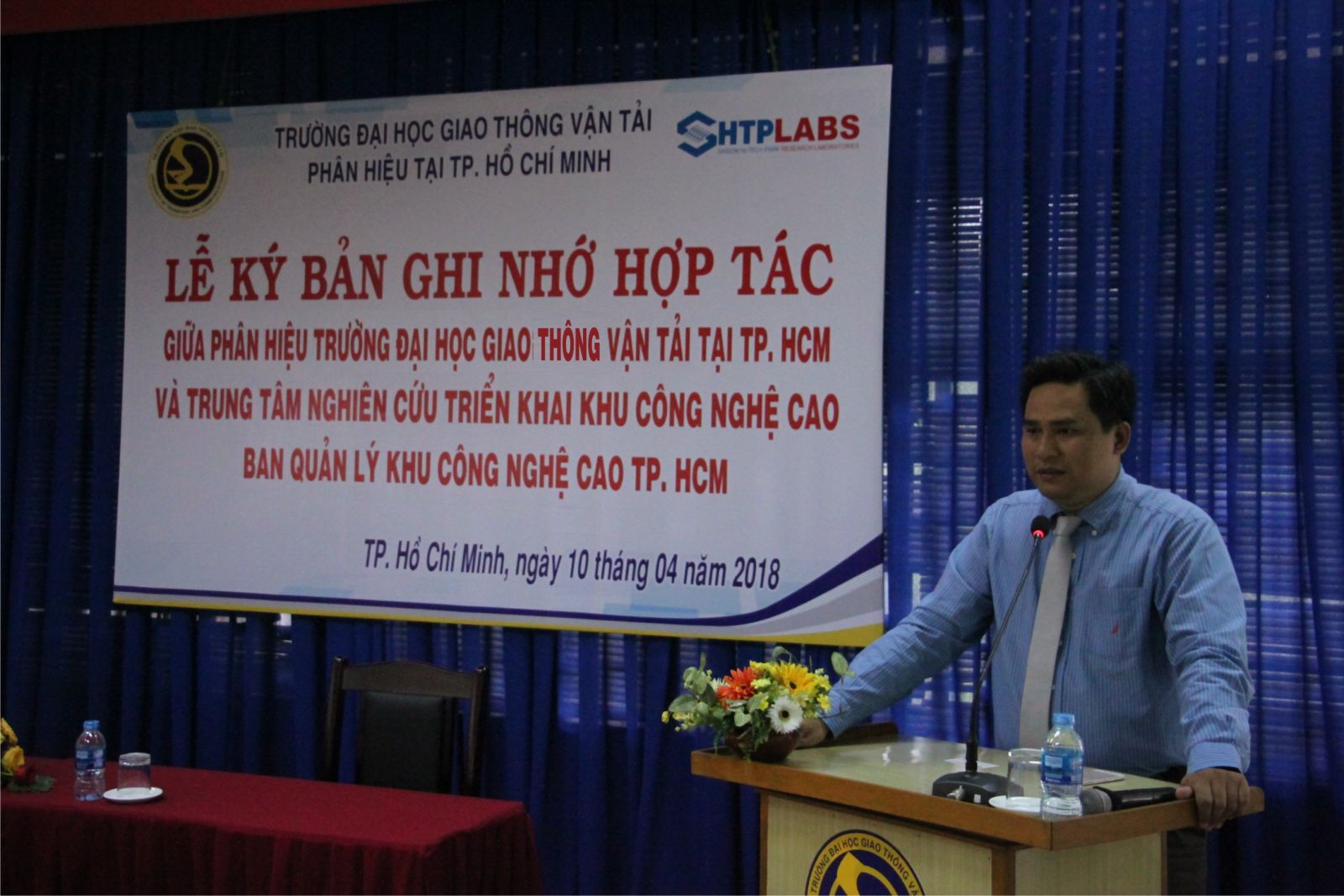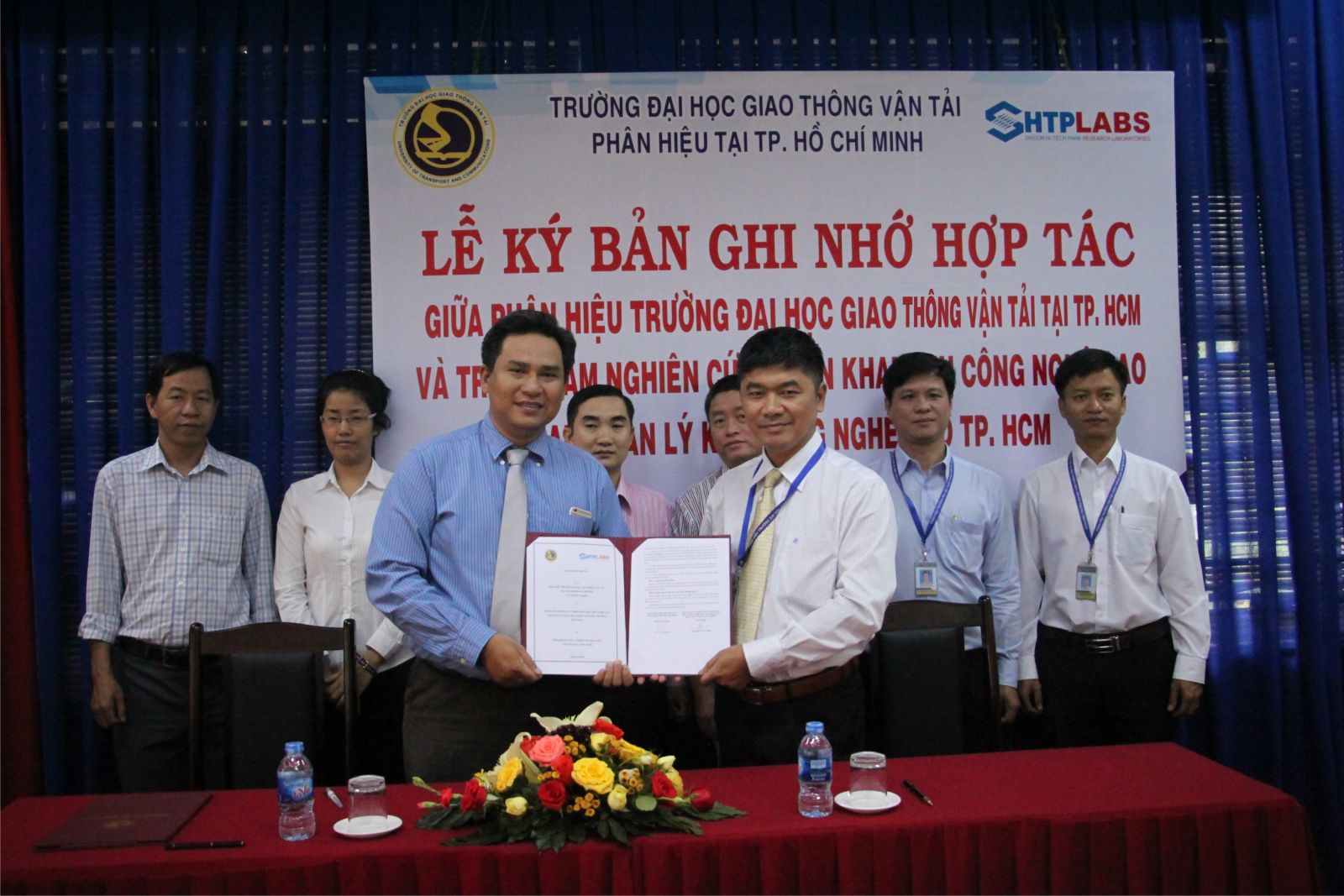 University of Transport and Communications - Campus in Ho Chi Minh City