In order to strengthen international cooperation between University of Transport and Communications (UTC) and the HCMC Campus with universities, agencies and enterprises in foreign countries, the delegation of University of Transport and Communications – Campus in HCM City (UTC-HCMC Campus), led by Assoc. Prof. Nguyen Van Hung – Vice Rector, according Decision No. 447/QĐ-ĐHGTVT dated 07 March 2018 by the Rector of the University of Transport, visited Taiwan, China from 25 until 31 March 2018.

With a short period of time, the Delegation has focused on finishing various task and achieving the results as planned. Specifically, the Delegation attended the Smart City Summit & Expo (SCSE) 2018 conference, held in Taipei from 25 to 27 March 2018; For the remaining time, the Delegation participated in the Signing Ceremony of Cooperation Agreement between UTC and Feng Chia University (FCU), one of the major universities in Taiwan with reputations and the Center for Information Systems Research Geographic Information System GIS-FCU; directly discussed the administration model for university and institutes in FCU; has exchanged information on quality assurance, the development of university and postgraduate training programs, the focus is on ITS intelligent traffic, Smart City, Logistics; trends of training programs in the future in the context of the 4.0 Technology Revolution .... On 29 March 2018, the Delegation worked with the Manufactures of Unmanned Aerial Vehicle (UAV), traffic monitoring equipment, smart traffic software (SkyEyes) and visited their projects and actual products. In addition, on 30 March 2018, the Delegation went to survey natural disaster warning stations in areas with high risk of landslide slope, flooding, earthquake in Taichung.
At the end of the trip in Taiwan, the Delegation gained a lot of experience, knowledge about the organizational structure of universities in Taiwan, the administration model of universities and Institutes in FCU; the scientific research and application to labor, actual production; construction of training programs; trends of training programs in the future. On that basis, the Delegation shall advise and recommend to UTC Board of Leaders to carry out the undertakings and tasks in order to promote linking trainings, development of science and technology products, building and developing the ITS system in Vietnam, ... and many other ideas.

Some photos of our trip: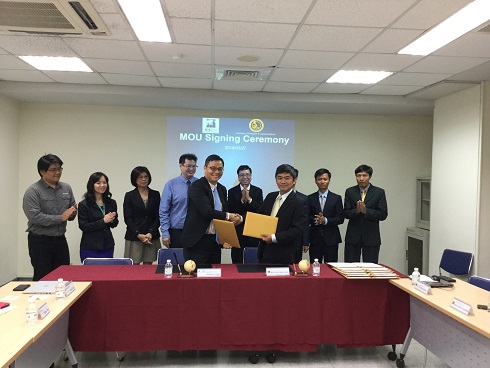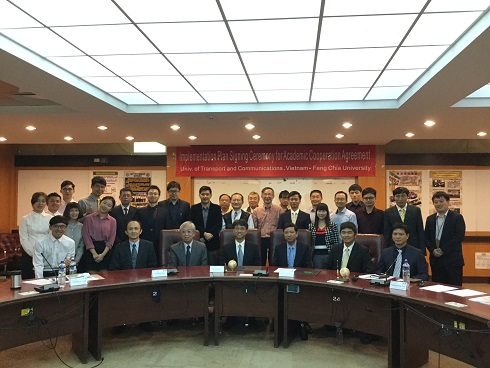 University of Transport and Communications - Campus in Ho Chi Minh City