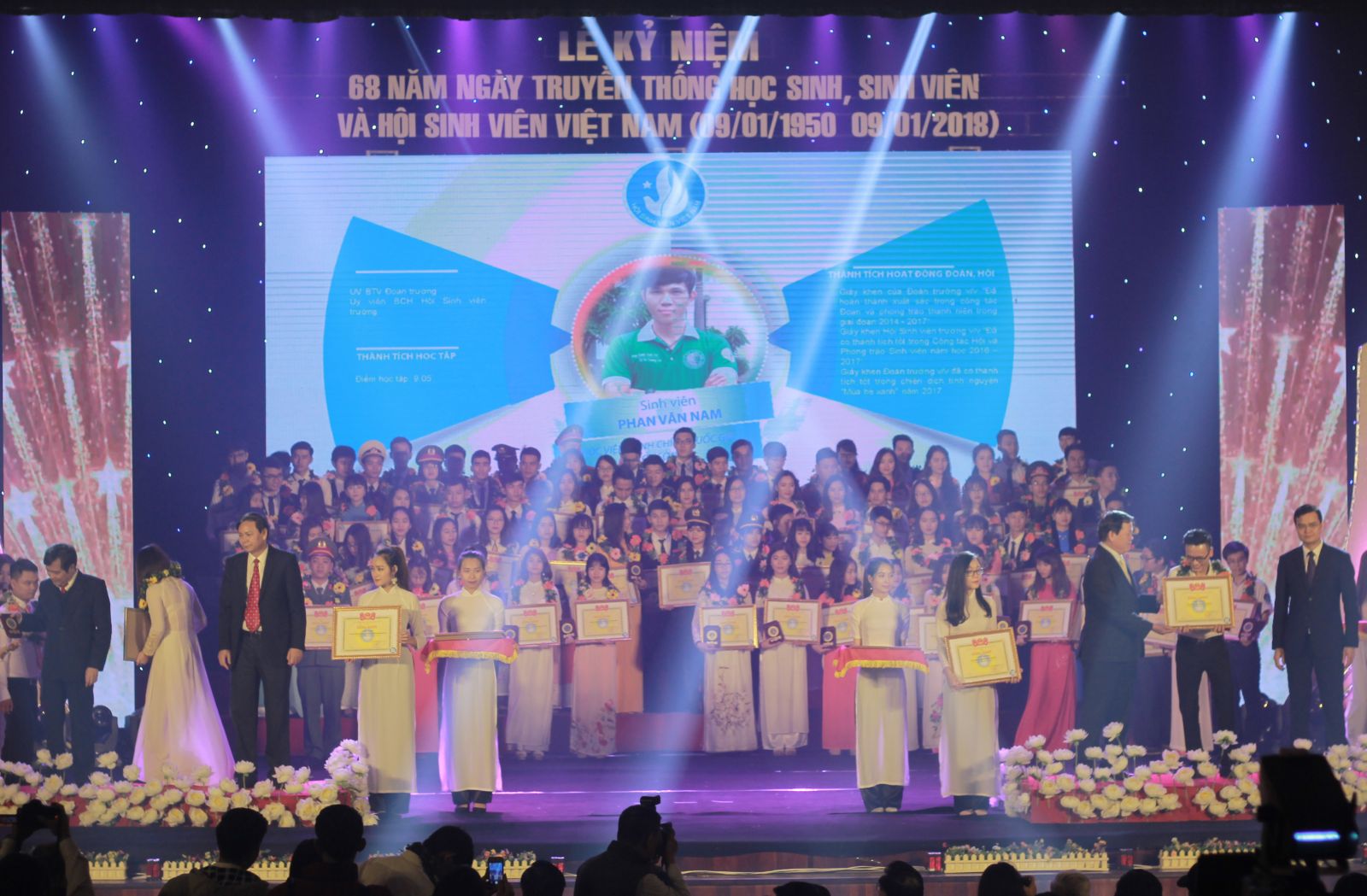 Nam said, "Let your dreams fly high, even to the stars, that even if you cannot reach the stars, at least you have reached the moon." It is because of this saying that Nam always tries his best, constantly seeking the challenges for himself and always seize the opportunity to rise up. And to this day, all his efforts, enthusiasm has been praised all over the country, Phan Van Nam together with 124 students with the title of "5-Good Student" and 138 students won the "January Star" are rewarded the Certificate of Merit from the Minister of Education and the President of Vietnam Student Association.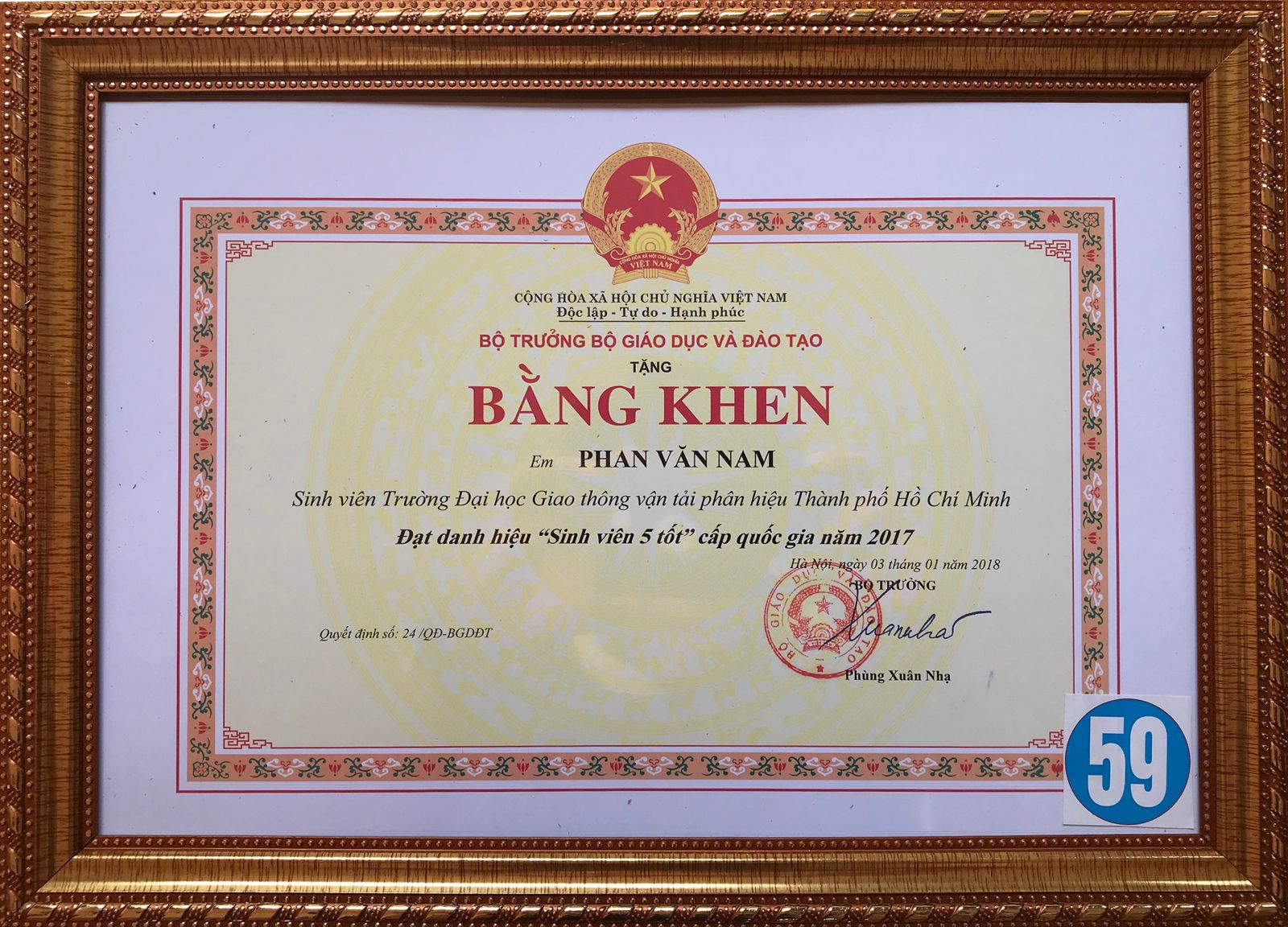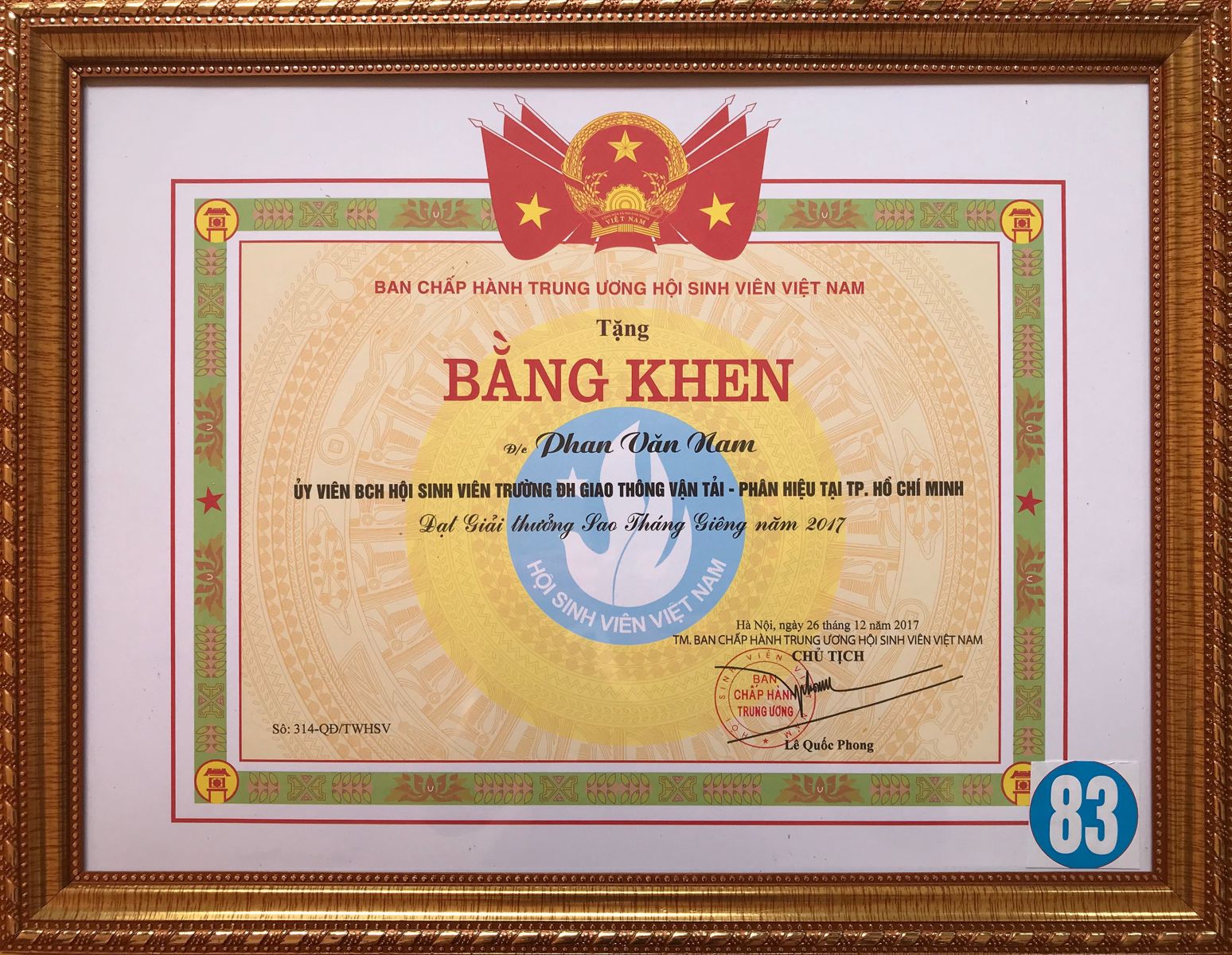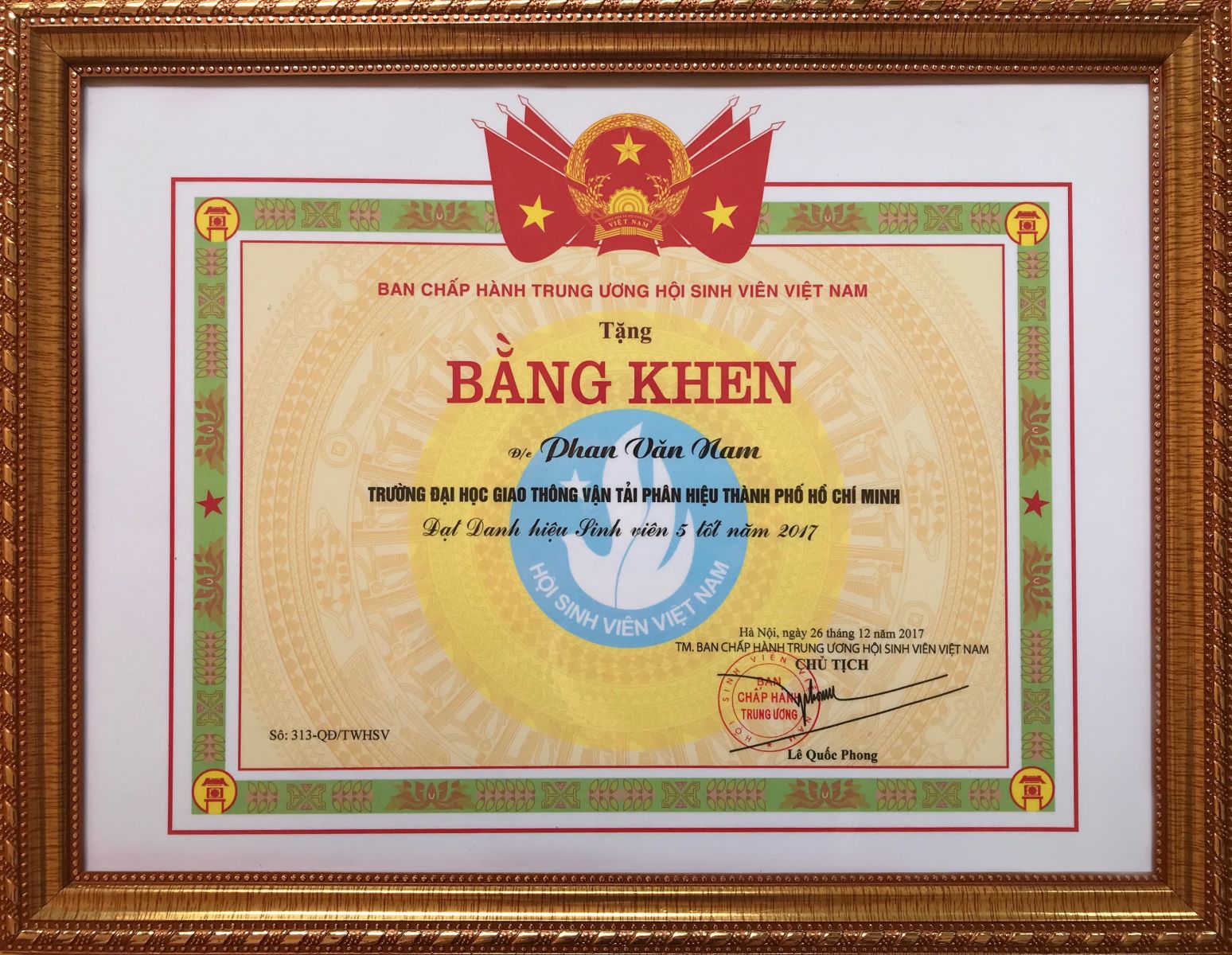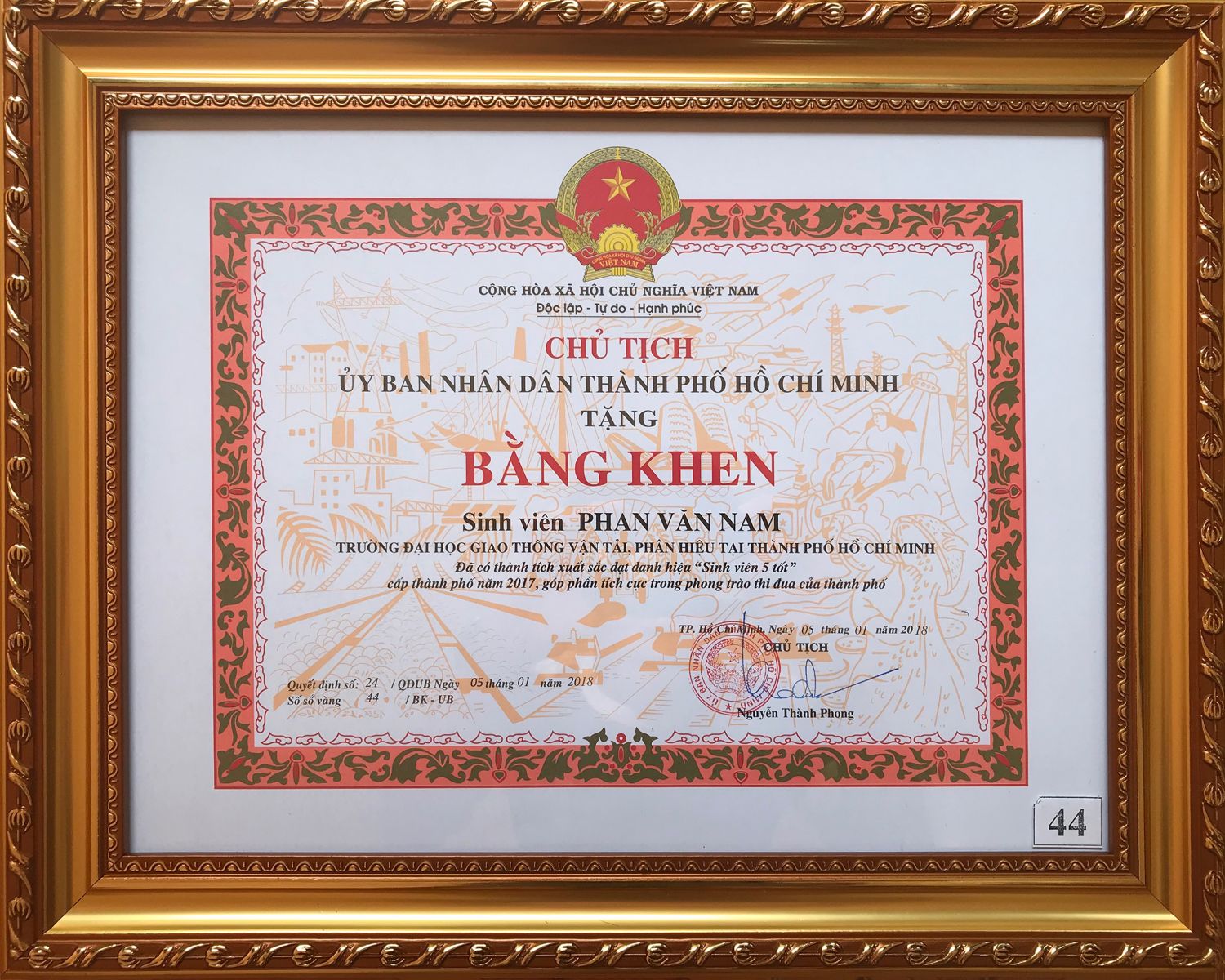 PHAN VAN NAM - The journey to the title of "5 Good Student" at levels and the "January Star" Award
Life only gives you 10% chance, 90% is the way you react to it. With his continuous efforts, Phan Van Nam has achieved the "5 Good Student" at levels and the "January Star" Award in 2017, to win these titles and the highest award of students, Nam has spent a period of time struggling and constantly learning in all aspects.
- As for morality, Nam is a good moral person who always achieved Excellent in the results of trainings, the quality of Union Member and Member through school years. In addition, Nam was honored to be admitted to the Party at University very early - the end of the second year and was sent to study Intermediate Political - Administration Theory while still being a student.
In order to achieve his maturity of today, in addition to trying to improve himself, there is also the teaching and care dedicated from his father and mother. And Nam is not an exception, since he was very young his parents told a lot of good things, right and perhaps the most memorable thing that Nam remembered his Mother's saying: "A good name is sooner lost than won", this means, to build one's name is very difficult, but to ruin it is so easy, so it's worth cherishing what you've done, and what you do to worth it.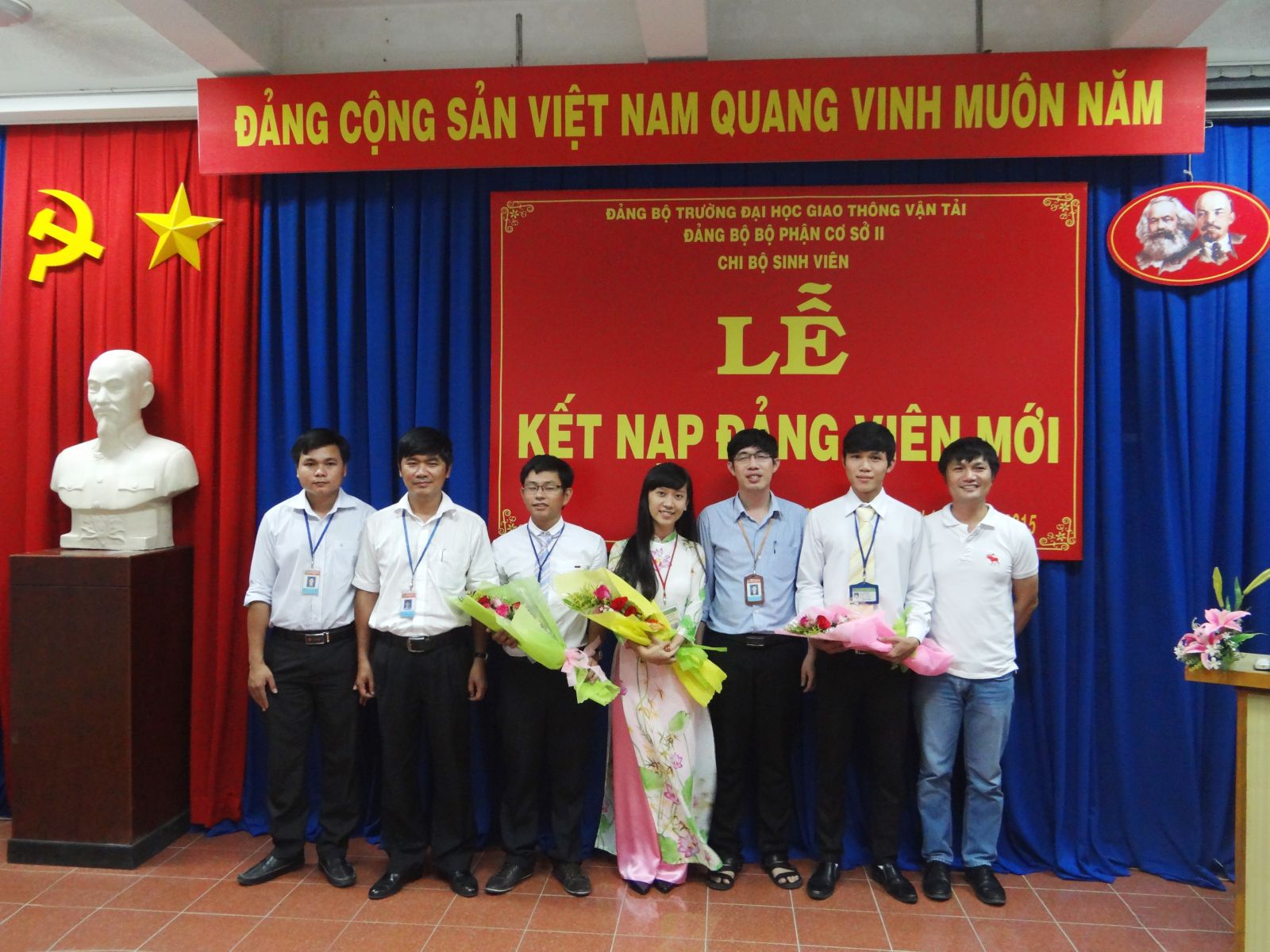 - As for academic study: As a member of the Association and Union, with the role of both organizer and participant in many activities, in order to have good learning results, Nam shares: "Before each semester, your expected score for each subject and grade point average must be determined. Then make outlines for specific learning strategies for each subject: questions for each chapter must be solved for its own chapter and spend each 5 minutes to play in class to review the questions and answers. Therefore the review time for the exam will be more leisure and all the answers to the syllabus have been captured and memorized in the classroom. With this learning strategy, you will not be under pressure or stress before the exam days because everything has been prepared". With that secret, it is not surprising that in the academic year 2016-2017 Nam achieved the academic achievement of 9.05 out of 10, Excellent ranking. In addition, Nam also won the third prize in the scientific research competition for students in school year 2016-2017 with the theme: "Research and solutions to transposition transverse abutments on soft soil". Therefore, besides being a representative of the Association, Nam also knows how to balance and manage his time in a reasonable and effective way to achieve the desired results.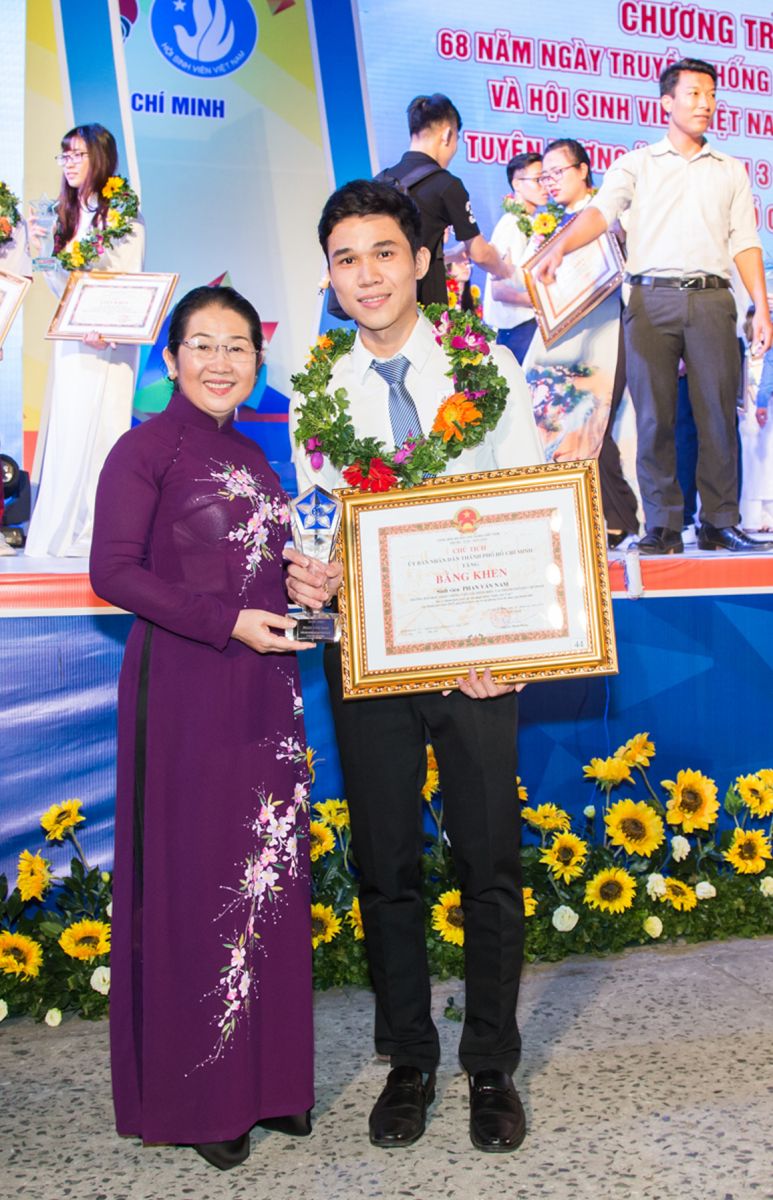 - As for volunteering activities, "Life is giving, not receiving only". In addition to participating in the Youth Union – Associate activities at the university, Nam also passionate about volunteer activities. He said that the volunteer environment was the place that helped him to practice virtue, bravery, life skills, and especially when he encountered difficult lives that helped him to live in a responsible, affectionate and respectful manner with what he has…
Volunteer trips also help Nam have more motivation to live, ambition, ideal life and help him always keep his dreams, ... "It can be said that Nam grew up after volunteer seasons". Nam is also the first student to represent UTC in the 24th Green Summer Volunteer Campaign - 2017, 27/07-03/08/2017, at the Xieng Khouang, Lao People's Democratic Republic held by Ho Chi Minh City Communist Youth Union.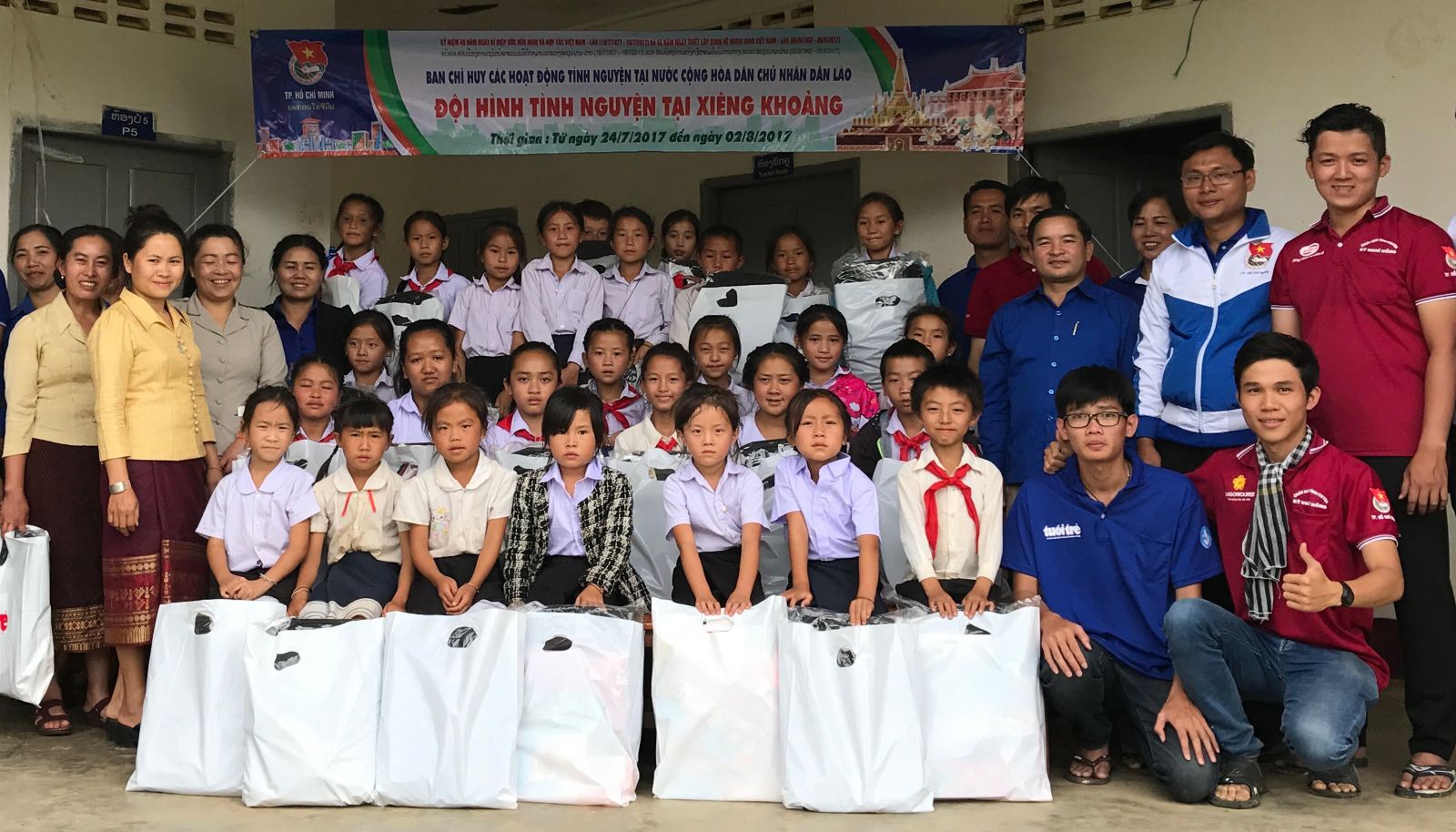 - As for physical health: Besides being passionate about movement, volunteering and studying well, Nam is a skilled basketball player. It can be said that basketball is an indispensable passion in his life, he often plays basketball with the club and the sport he loves to relieve tension and make the spirit more cheerful. That is the way that Nam relaxed after the lessons or his stress in his work, Nam was captain of Basketball Team District 9, captain of the Volleyball Male Team and is currently the President of Basketball Club UTC-HCMC.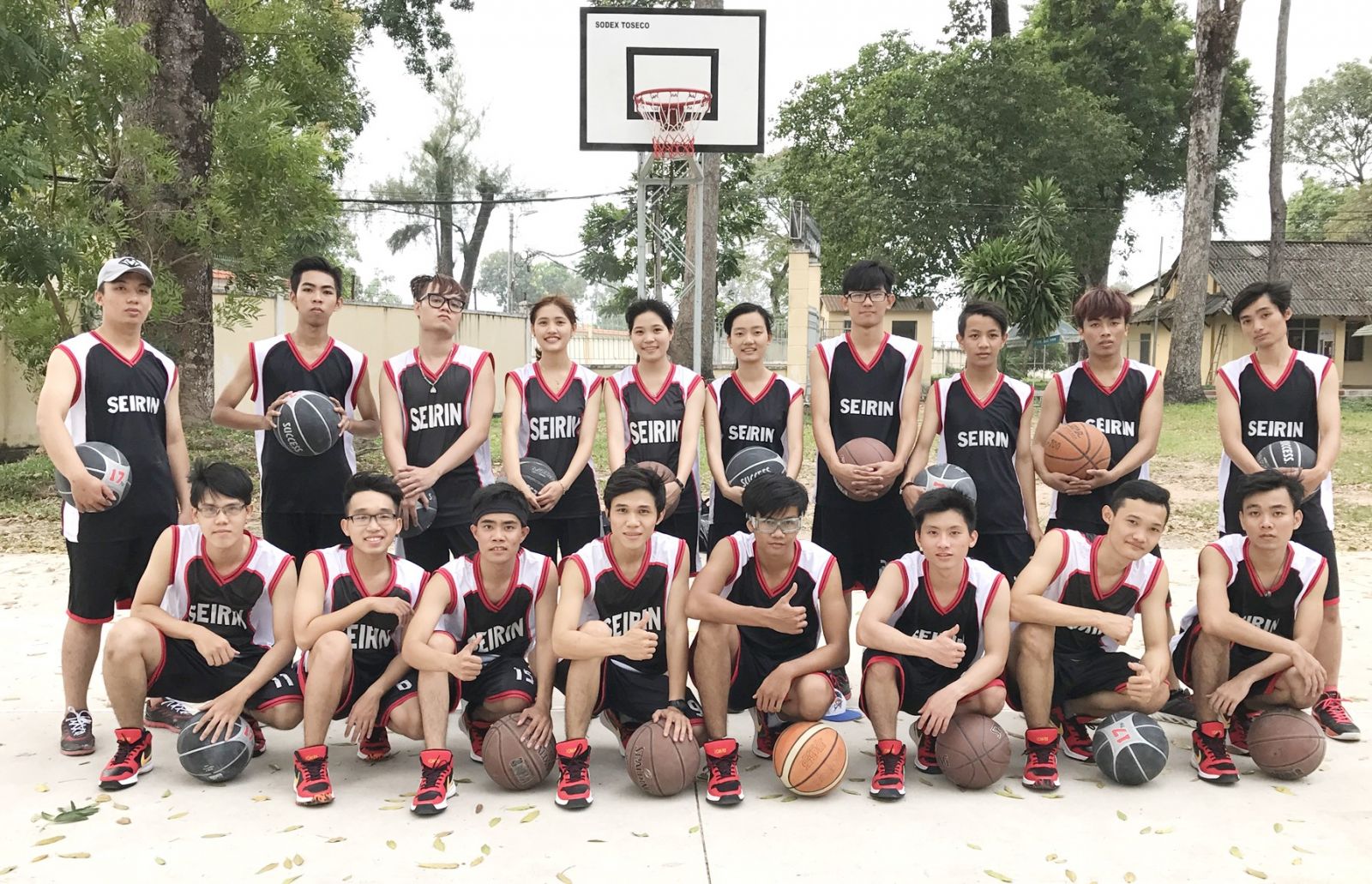 - As for integration: Talking about this issue, Nam shared with us the words of Brian Tracy - "Move out of your comfort zone. You can only grow if you are willing to feel awkward and uncomfortable when you try something new". With Nam, integration is the basis for the fastest development. In addition to organizing and participating in activities at his school, Nam also participates in other school clubs to learn, improve skills, change his thinking and think to develop hilself as well as innovate and improve the quality of UTC's activities organization, contributing to improve the effectiveness of the organization as well as to summarize and cultivate ideas and methods in organizing the Association.
Not to stop there, recently Nam is a student representing UTC to participate in the workshop "Rotation Steel Pipe Pile For Infrastructure" held by Nippon Steel Corporation & Sumitomo Metal (Japan) in cooperation with UTC2 company at Becamex IDC's headquarters on 05/10/2016 and the "Reinforced Earth Technology: Solution And Application" Science Workshop organized by Freyssinet Group (France) at the Department of Transportation of Ho Chi Minh City on 22/11/2016.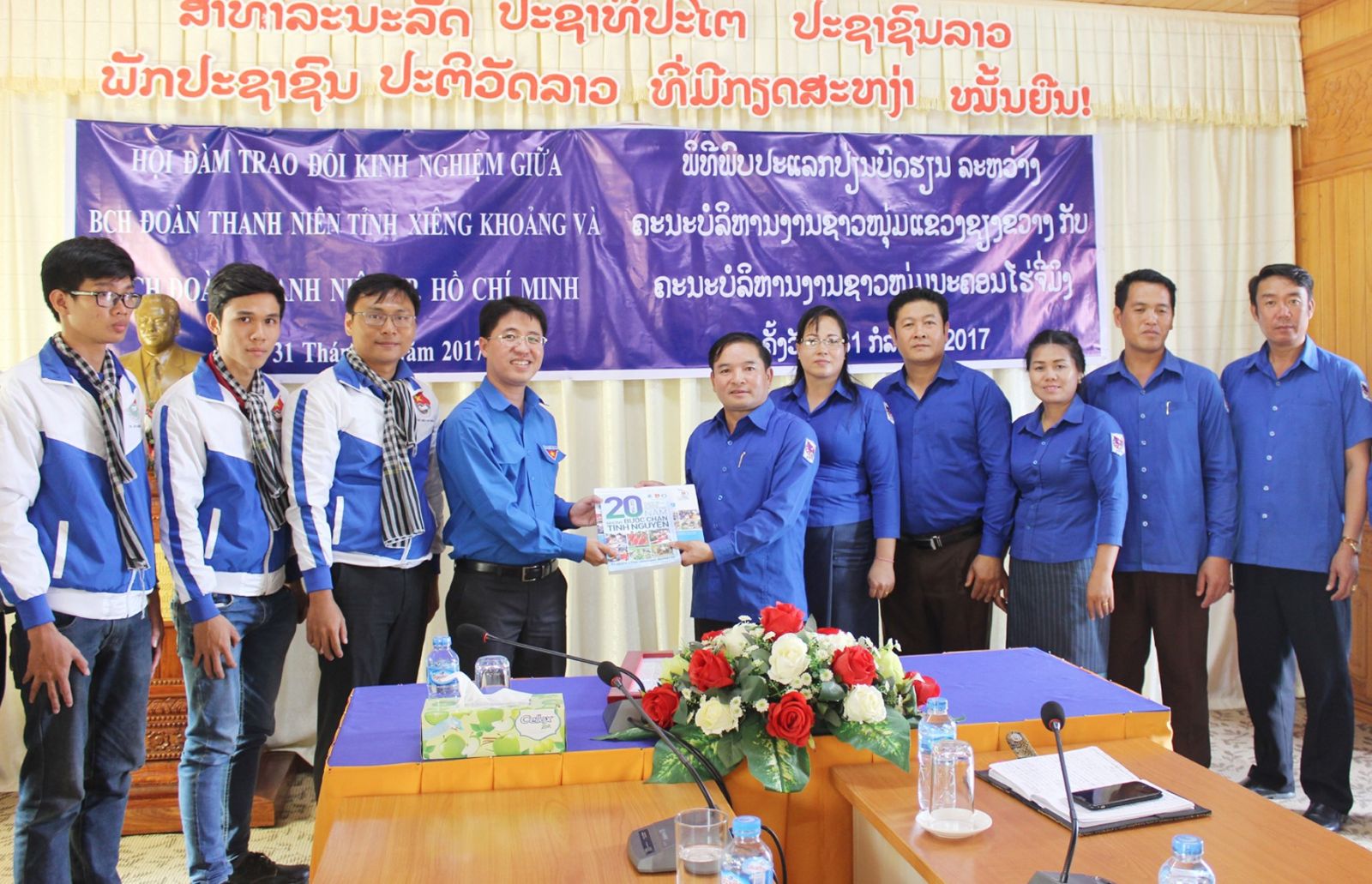 PHAN VAN NAM - The sweet achievement of endless effort
"Life is like a showering rain, if there is no umbrella, try to run. Persevere in the pursuit of dreams, take initiative in holding your destiny, your life will flourish ". And Nam is the best example, after all his efforts, Phan Van Nam was worthy of the top 12 students across the country to achieve the "double" National award "January Star" and the title "5-Good Student" in 2017, Nam is an outstanding example for students to follow.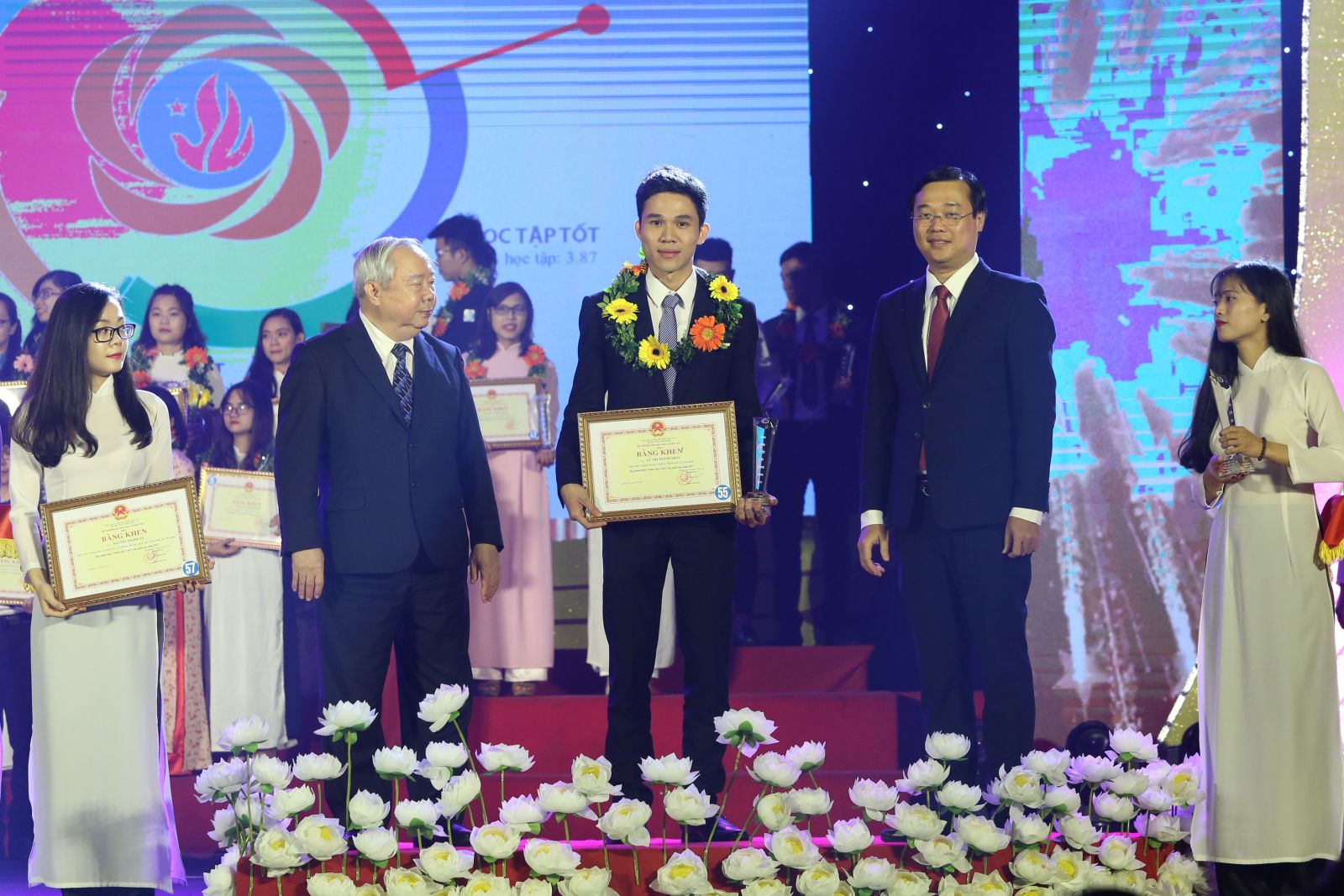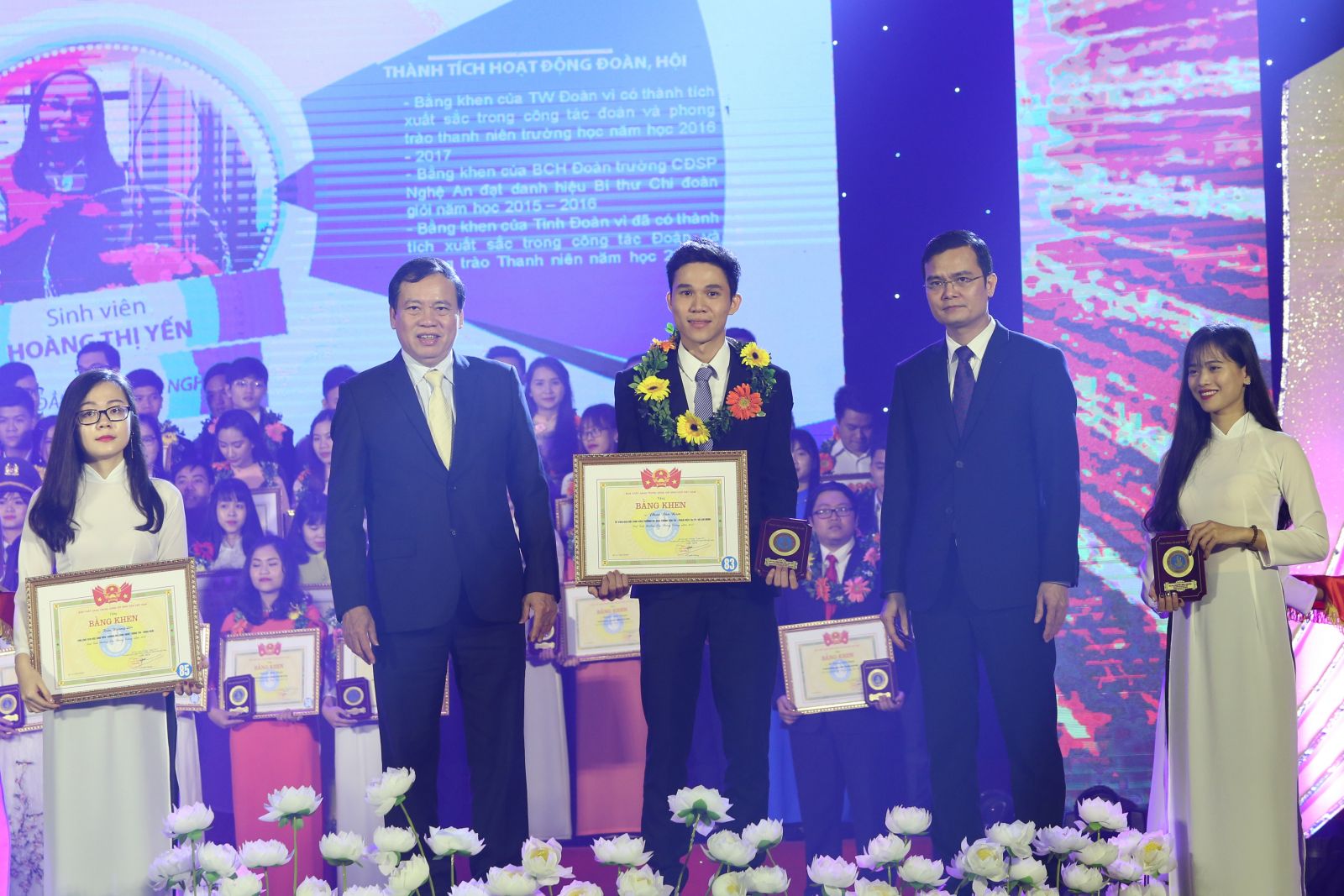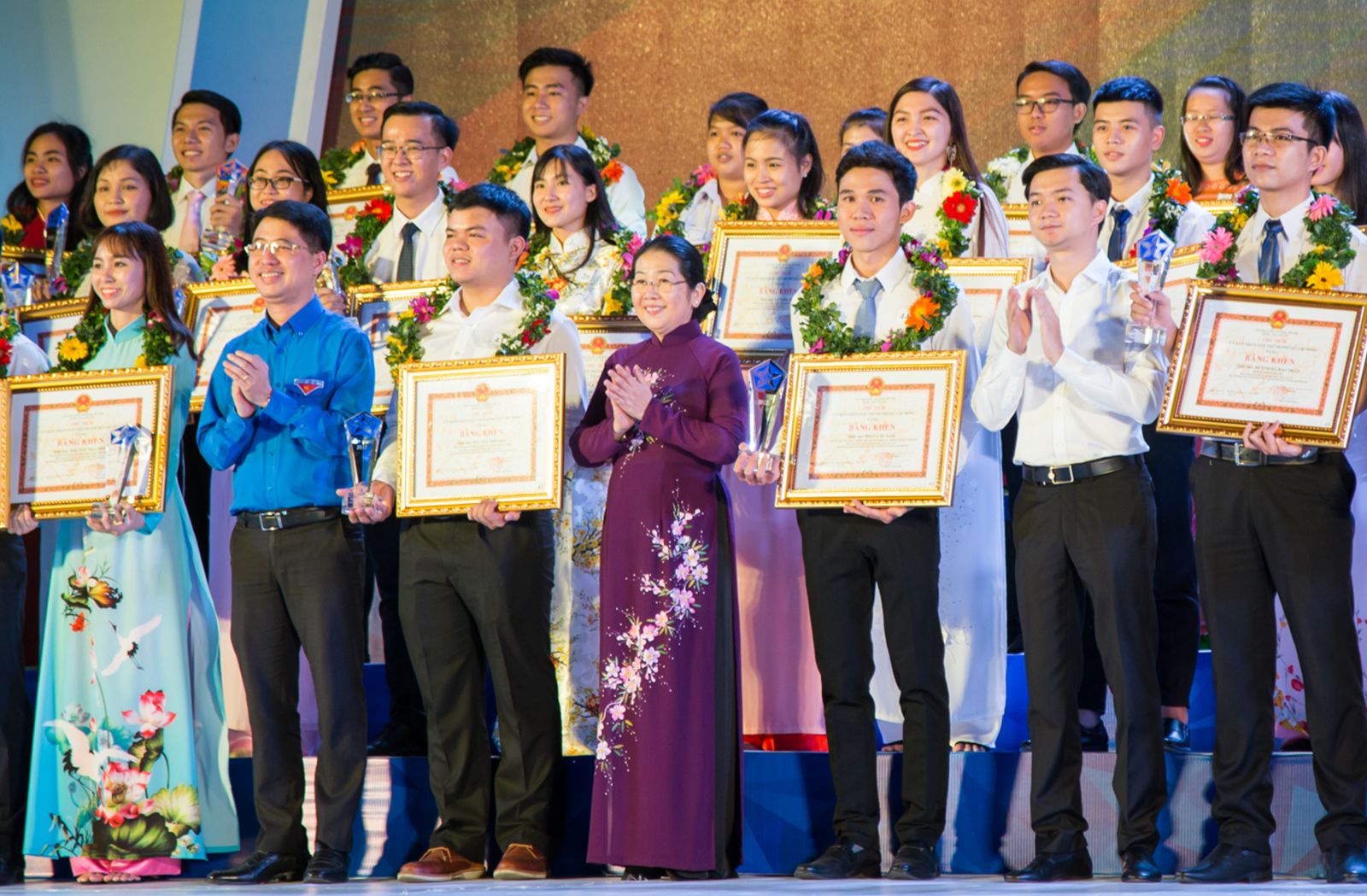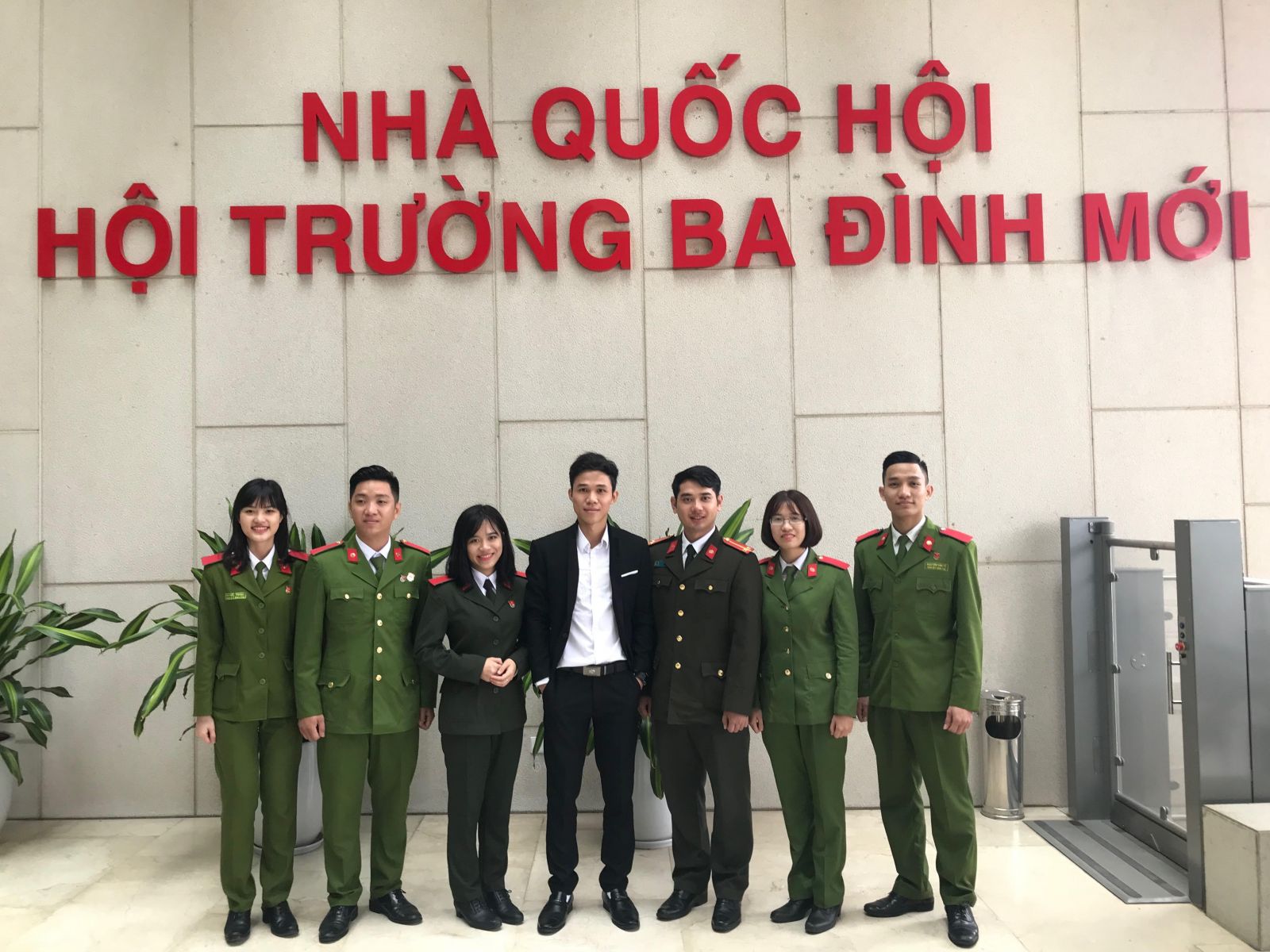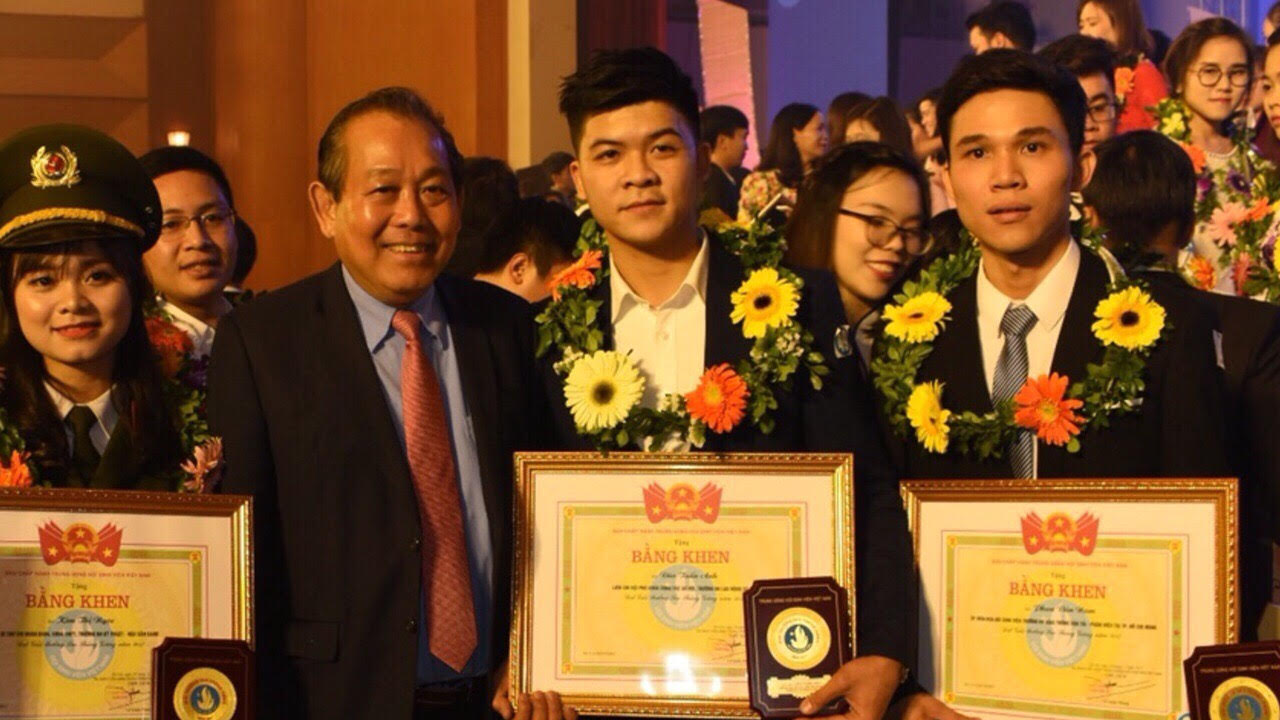 We all know that: "The hard situation is the ladder of the wise, the treasure of the wise, but the abyss of the weak" (Honoré De Balzac)
In fact the chance in life is not a little; however, the opportunity for life is not achieved by all, but only the awakened one can recognize it; those who seek can find, and those who strive can use it effectively. Yes, in this life, nothing is given for nothing. Success, love, happiness, peace or wealth, health, ... all need your own efforts, especially those of high value, you should make great efforts!
With his efforts and dedication, Phan Van Nam deserves to receive the "double" award of "January Star" and the title "5-Good Student" in 2017 among 12 students across the country.
Phan Van Nam confided: "After graduate, wherever he goes to work, Nam will continue to contribute to the Youth Union because it is the "cradle" that has helped him grow up a lot. Nam will try to contact the Board of Leaders, alumni to create more charity funds, as well as give students the opportunity to exchange with international students from Association's activities. Nam hopes that in a short time not only the students in the country that foreign students can also know UTC - The way to success!"
"Dreams will not stop there, Nam will always learn more experience and knowledge to become a leader. Because Nam simply thinks that only when you become a leader will you have many conditions and opportunities to help society and develop the country. He hopes that his work will affect more students in particular and young people today in general. Let's give hands to build a developed country, repel and eradicate the wrong and evil things that have been and are raging in our lives today. "

Campus in Ho Chi Minh City